Topnotch VA Corporation brings virtual assistant solutions to people and firms that need help with tedious office tasks such as email handling, data entry, website upkeep, and more. We bring first-rate VA services to people and businesses. Client satisfaction is top in the list of our priorities. In the same way, Top VA vows to give you only the best and quality virtual services.
Our thorough knowledge in management and virtual assistance services makes us able and firm in the trade. Further, having served clients and business owners from a broad range of industries, we pride ourselves in helping you reach your goals and in earning your trust.
We stand for principles that guide us on how and why we serve you. They define the source of our strength and the chance to shape our and our client's future. With our values, we hope to drive change and make an impact on you, your ventures, and your communities. So, if these principles are also vital to you, then connect with Top VA.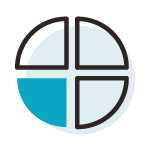 We uphold a work culture that gives a means of living to virtual assistants. Top VA offers job opportunities to a rich mix of people with diverse backgrounds; hence, adding to the economic growth in its base area.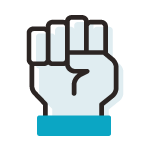 We strive to bring the best VA services to clients worldwide. Our service majors in delivering the fastest and the finest results to businesses. To succeed, we set precise goals and focus on bringing quality services.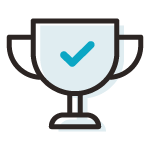 We want clients to value our brand for its integrity, quality, and worth. To edge out our rivals, we aim to fulfill our duty to meet their demands and exceed their expectations. We always strive to be the best virtual assistant company for them.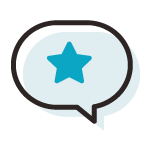 We aim to become one of the best virtual assistant companies. Thus, we hire and train our VAs to meet market demands and put the interest of our clients first. This view helps us bring great impact and unmatched VA services.
What Top VA Can Do for You
Top VA vows to succeed as a leading virtual assistant company. It is vital for us to raise a strong business structure given the stiff market. Therefore, we take extra care in hiring skilled, professional, and diligent virtual assistants to fit the needs of individuals and businesses that demand them. We have client satisfaction in mind, whenever we hire and supply a VA.
We are looking for and are supplying full- and part-time virtual assistants who will work hard to meet your business demands. In addition, the VAs we hire must share the same love and passion for business growth.
As time passes and the demand for VA services rises, we will need more and more people to fill a few of the key virtual assistant roles. Likewise, we invite job seekers to check more open virtual assistant or VA jobs or call 310 492 9677.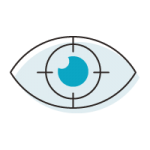 We envision Top VA to be the leading source of talents that brings great virtual assistant services to almost every industry. This passion helps us grow and thrive as the trusted virtual assistant company that serves groups and individuals all across the United States.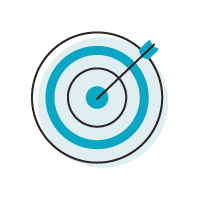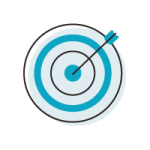 We strive each day booming and growing into a top brand that brings the best virtual assistant services to businesses and their owners when and where they need them. We measure our triumph is our clients' success; thus, we vow to devote time and effort to meet their goals.

ASK NOW FOR A FREE CONSULTATION.
Hiring a virtual assistant from Top VA earns you a partnership that leads to rapid business growth.