Is it essential to find your business on the internet? The easy answer is YES. There are just too many pros in putting up your business in the realm of social media. In fact, in recent years, people have witnessed how social media has become a significant part of a business. This has impelled businesses to hire a social media manager to expand their business presence online.
There is no doubt that a well-planned social media strategy can make or break a brand. Social media is no longer optional for your business; it's become a must. It has significantly paved the way to reach your customers, gain valuable insights, and grow your brand.
Surely, you have noticed the shift from traditional advertising to online marketing over time. With their increased use of the internet, people currently consume more content online than in print, radio, or television media. If you are not yet taking advantage of social media, then you are definitely missing out on effective way to reach a massive market of consumers.
So, do you need to hire a social media manager? First, let us get clear how social media marketing works and the reasons why today's age considers it such a valuable tool.
Importance of Social Media in Business Marketing
In today's digital world, it is an inevitable reality that your business needs a robust social media presence. Even if you own a small shop or a huge company, you would have to deal with taking your social media channels to the next level. Now, it has transpired as a fundamental aspect of the business marketing strategy.
Social Media Managers and Their Role
Primarily, social media can be a lifeline for small businesses. In this way, smaller businesses can get a leg up in larger corporations through their humanized, relatable, and resonating content.
So, what do social media managers do? Marketing businesses online is more complex than what most people realize. It should apply discipline, planning, knowledge, and understanding of the field and its best and significant practices.
In addition, social media managers are experts at aligning marketing efforts with your larger business plan. They also gather metrics on audience engagement, brand awareness, scheduling of posts, and content creation that is in harmony to the tone of your business for search engine optimization. All these tasks need a focused and specialized approach as well as a lot of time.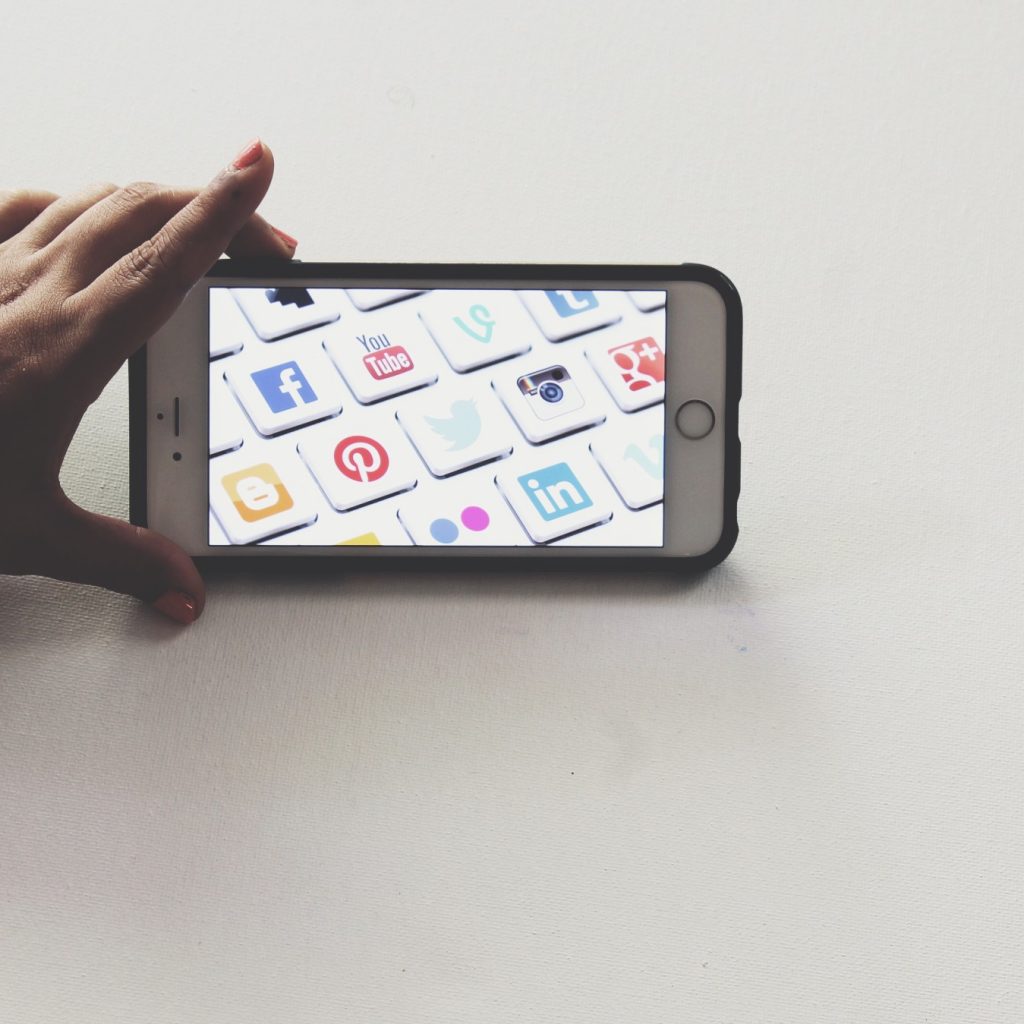 Knowing Your Niche
With billions of users around the world, virtual engagement on major social media accounts just keeps soaring. Having social media presence is undeniably a wise business move. Social media marketing includes a myriad of potential social media sites. It offers you a wide range of options to engage with your customers. Before you decide on whether to hire a social media manager and expert, however, the first thing to determine is what social media outlets your target audience is active on.
At present, there are some sites that reign supreme. These sites are vital to increase awareness about your brand and hopefully boost your sales. The most popular of them is Facebook, with LinkedIn, YouTube, Twitter, and Instagram not far behind–each of which having its specific style. Making social media content for these platforms can be beneficial in their niche sub-communities for people of shared interest.
Social Media as Lead Generation Tool
Successful ventures hire a social media manager since they know that social media can be used not only for socializing but also for searching. With this, it helps you show up in search which then means a deluge of warm leads. However, this scene can sometimes be bewildering and overwhelming especially at the start.
What you should know is that you can begin to venture out while enjoying yourself at the same time. Then again, whereas it can provide immense possibilities, keep in mind that it also presents challenges. Due to its ever-changing trends, social media might be a handful.
Are you worried? You need not. Once you engage with every social media platform, you will then discover the social nuances of your own niche. Through this, you could experience the advantage of utilizing and leveraging your social media presence.
Social platforms have effectively broken down barriers between businesses and their customers. People can turn to these sites to ask inquiries or find information. Social media post gets attention as well as ampler visibility for your business. Time and effort will be your key to reach a wide audience. One more thing: It is free to create a business page on all the major social networks, so you have nothing to lose.
The Dynamic Between Social Media and Consumer Behavior
Nowadays, customers are smarter and more discerning about which businesses they support. Before you hire a social media manager, make it a goal to make a good first impression through your business profile. Find your brand voice, take a stand, and be authentic. You have to show that your brand is honest, trustworthy, relatable, and approachable. Doing so helps to establish confidence in potential clients.
Social media is indeed a vital element of your business marketing strategy, but it should not bring you stress. Businesses with a strong social media presence are reaping its rewards. As it continues to weave itself into the daily lives, more consumers will enter this digital world for purchasing decisions. You need to determine optimal messages to position your business as modern, current, and relevant.
It is time go out of the traditional way and take the first step. Are you ready to create your profile and enter the world of social media?
Signs that You Need to Hire a Social Media Manager
For business owners, time and money can be limited. Often, this can put you in a bind and force you to make tough decisions. Nevertheless, it's also crucial to think about the value of investing on a social media manager if it lessens your burden as a result. When you hire a social media manager, you can free up some of your time and take the load off thinking about an excellent social media strategy.
How do you know it's time, then? Here's a rundown on the signs that you it's time to hire a social media manager.
If you don't consider yourself social media-savvy, that is totally okay. This is the reason social media managers exist: They serve as your digital marketing consultant.
You feel overwhelmed with the variety of social media platforms and the technicalities involved. When this happens, it's best to hand the reins over to someone fully capable.
You do not have the tools, programs, and software to manage social media accounts. It is more efficient to hire someone with the needed tools than to acquire them yourself.
Writing is not your best skill. Crafting messages for social media needs to balance the line between lightness and friendliness. If you do not consider yourself good at this, then seek out the help of an experienced online content writer.
You simply don't have the time. Running a business requires numerous tasks to ensure seamless operations. Managing a social media page is considered a full-time job. Every platform for your business profile equates to increase in social media workload and, therefore, loaded schedule.
Engagement level in your pages is low. At this point, something may be wrong. Social media managers are results-oriented. Using their proven skills, they can help boost the audience engagement of your set goal.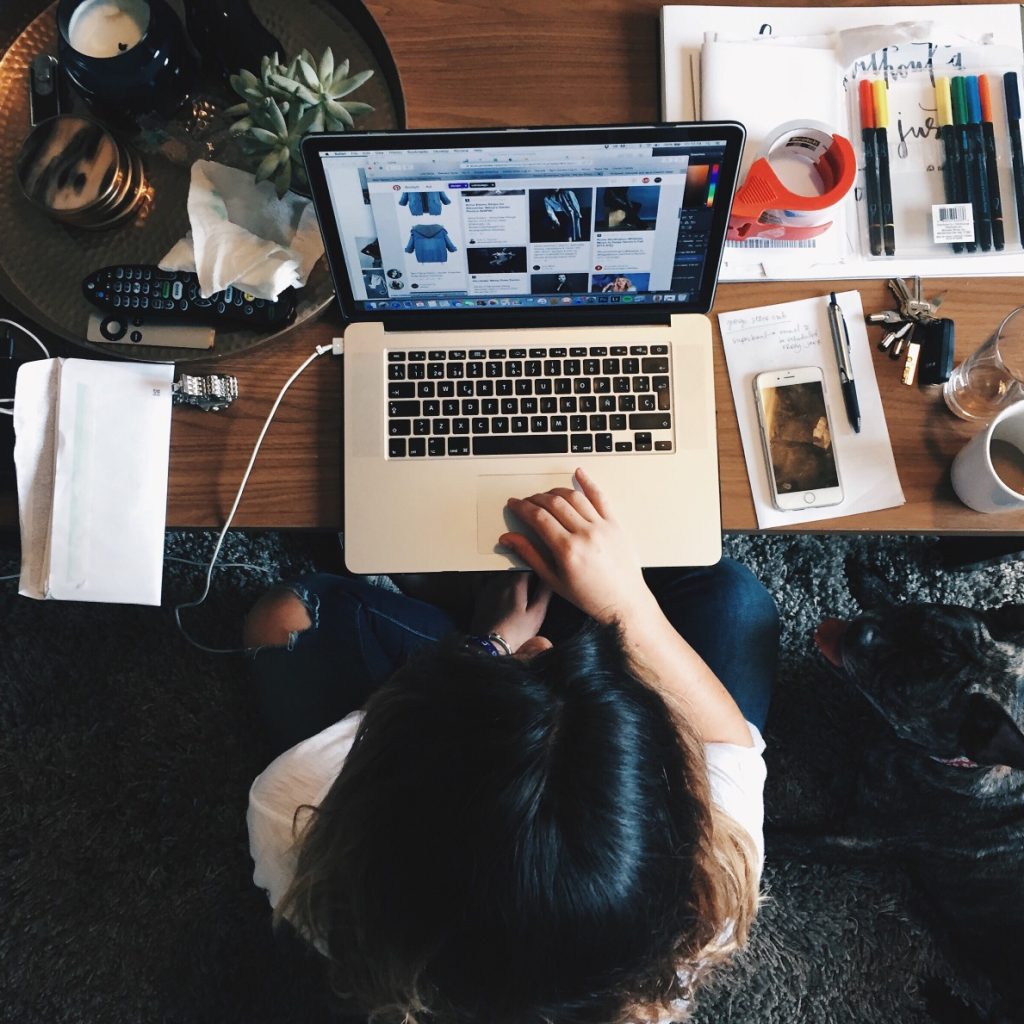 Hire a Social Media Manager: Your Handy Guide
Recognizing that your business can gain something from outsourcing social media marketing tasks is the next step. Since social media management is a demanding job, you need to search for the right person of your choice. Here are some guides if you wish to hire a social media manager.
First, consider someone who has distinctive writing proficiency. This is a writing-heavy job so they should be able to communicate with your targeted audience with ease.
Along with the first point, look for someone with social media experience beforehand. They should be skilled in digital marketing, with a strong familiarity with the different platforms and their analytics tool. Lastly, they should grasp how to run boosted posts and paid advertising campaigns.
Hire a social media manager with creativity and design expertise. They should have an eye for what looks good and what attracts customers. They should be able to take appealing photos and videos as well as create interactive, engaging graphics.
Just like any other job, a social media expert with organizational skills is a must. They should be responsible for handling a lot at once. You need to know if they can multitask and balance all their duties without compromising the deadline and quality of work.
Looking to Hire a Social Media Manager?
Have you finally decided on adding a social media manager to your team?
Adding another member can be a challenge, but Top VA for Hire is here to help. Our team of skilled social media experts is ready to step in and take over your digital content tasks. They can help you design and implement a social media marketing plan in line with the values and image of your brand. They are expert in managing your online media presence to help you generate leads and establish potential customers.
Let us help you create a one-stop, custom solution for all your social media needs to ensure your business growth. What are you waiting for? Hire a social media expert from Top VA for Hire now and let your social media game take your business to the next level!