Since nearly every service and business deals with data, data management plays a key role in business growth. It helps when businesses come up with effective strategies to bring powerful plans into life. With this, they can opt to work with a data entry virtual assistant at their service. Join this trend of entrusting your data entry tasks to reliable experts in this field and know how it can boost your business in no time.
What is a Data Entry Virtual Assistant?
A data entry virtual assistant is tasked to enter or update data in a computer system database or Customer Relationship Management (CRM) system. They ensure data accuracy, handle data entry work overflows, and maintain databases.
Further, read on for the various tasks, duties, and skills of a data entry VA.
What are the duties and responsibilities of a data entry clerk?
Here's a list of some of the tasks you can assign to your VA:
Prepare, compile, sort out, and present data in required formats
Enter new details on sales leads and create new user profiles
Maintain records of tasks and activities
Check, update, correct, or delete files
Update medical files and records
Log billing details for customers
Ensure data accuracy
Keep CRM up-to-date
Manage data flow
What skills are needed for data entry jobs?
Time management and organizational skills
Can work individually or as part of a team
Written and verbal communication skills
Basic research and data collection skills
Typing skills and transcription
Computer and technical skills
Phone skills and etiquette
Multitasking skills
Attention to detail
Reports generation
Customer service
Confidentiality
Order entry
QuickBooks
PeopleSoft
MS Office
Why Hire a Data Entry Virtual Assistant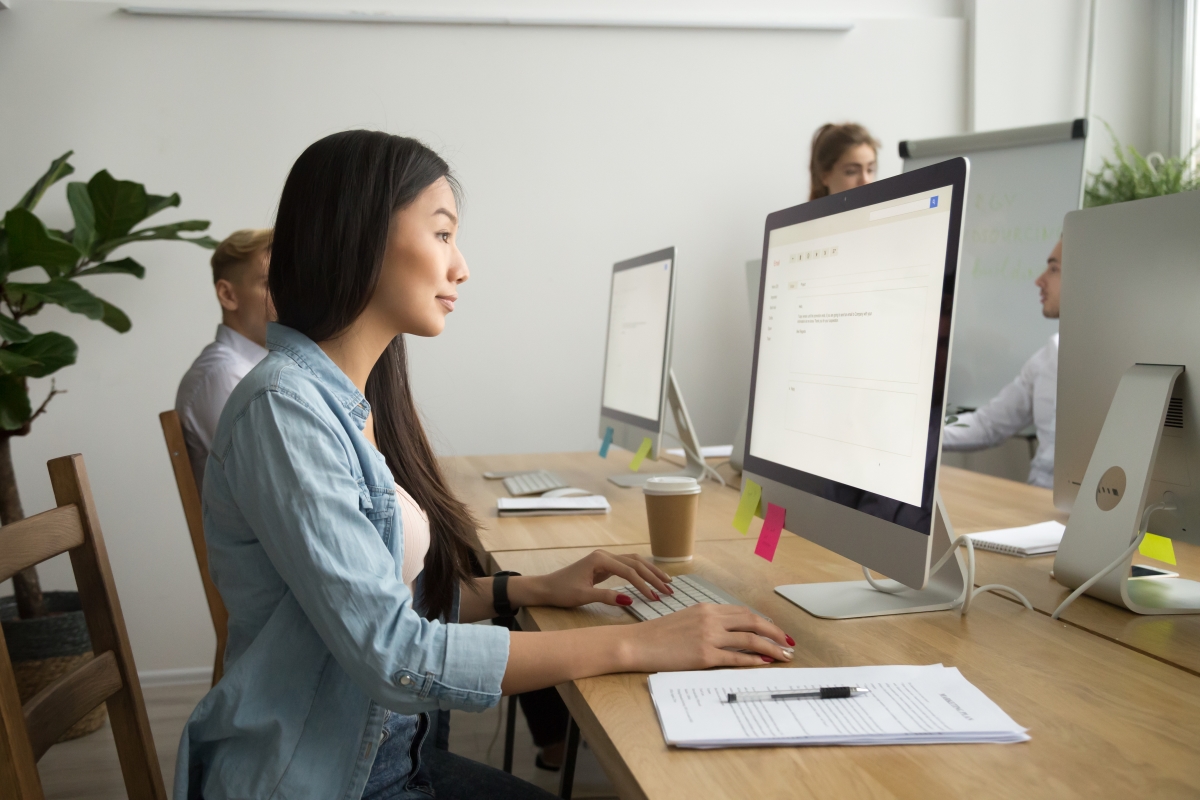 Doing various data entry tasks takes a lot of time, money, and effort. It requires skilled staff, costly resources, and other operational fees. Yes, opting for an in-house data entry assistant may help you save time. But still, hiring full-time, regular staff for your data needs may cost you more. Unlike full-time employees, data entry VAs are paid hourly, based on the project tasks and time frame. To your advantage, hiring VAs lets you be more flexible with your budget and get more out of what you pay for.
With all these, you must study how and why you must work with a data entry VA and how it will impact your business.
Now, what's in it for you? Reap these benefits of hiring data entry services:
1. Save more in overhead costs.
Yes, you can hire a data entry VA for a lower cost than hiring full-time, in-house staff. With the flexible rates VA firms offer, you can find the best deals for your data entry needs. Add to this the fact that you need not provide staff benefits, office space, supplies, and other operational fees. That said, you can put more of your time and resources into other tasks and operations that are also vital to the growth of your business.
2. Free your staff from dull tasks.
Instead of having your full-time employees do data entry, let them focus on more pressing matters and tasks for your business. Also, the volume of data entry tasks tends to fluctuate, so it might not be the best idea to hire a regular employee for these.
3. Expect cost-effective productivity.
Do you have a lot of data entry tasks to fill up 40 hours a week? If not, then you're better off outsourcing them to a trusted VA company. Working with dedicated staff for your project-based tasks can help fast-track your business processes. Also, ensure error-free data when you outsource your tasks to VAs. Last, freeing your in-house staff from mundane tasks also means boosting their overall creativity and productivity.
4. Be more open to strategic advantage.
Since you can free your staff from dull tasks, save overhead costs, and expect increased work efficiency, hiring data entry services may help pave the way for more time for your main business strategies and plans.
Working with the Top Virtual Assistant Company
Be keen on searching for the best company to help match you with the perfect data entry VA for your needs. Let Topnotch VA help you!
We have a team of expert virtual assistants equipped with extensive training, ready to assist you on your overflowing tasks. Hire our data entry virtual assistant services now and improve your overall business process through the help of our expert VAs! You may also browse through our other VA services or contact us for more details.
Do you want to know how to become a virtual assistant in data entry? Join our team! Browse through our data entry jobs and other virtual assistant jobs for open posts you can apply for!
Sources: Medium | Zety